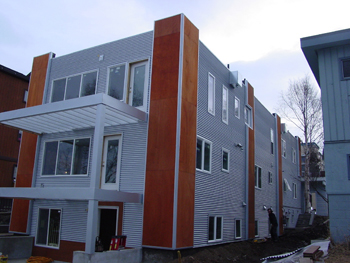 Mother Nature can be a force—especially over a lengthy duration of time. If your commercial building isn't protected against sun, wind, rain, snow and a myriad of other detractors, it's likely to suffer deficiencies that are costly and tiresome to fix. To prevent issues like these from arising, it's important to rely on commercial metal siding in Anchorage and Alyeska, AK.
Commercial metal siding is resilient, reliable and of a superior caliber, making it a first choice for commercial business owners who demand excellence over the long term. And, when it comes to getting the very best value for your dollar, trust none other than Superior Products, Inc. for metal siding products and components.
Exceptional capabilities
What makes Superior Products, Inc. a leader among other commercial metal siding suppliers in Alaska is simple: we work with several manufacturers that have an exceptional range of products and production capabilities that allow us to satisfy your every demand for siding. Some of our core capabilities include:
18-24 gauge products;
Steel soffits;
Metal structural components;
Insulated steel panels.
Get in touch with us today by emailing [email protected] or calling 907-345-3323 and we'll show you why we're a premier, trusted resource for commercial metal siding in Alaska.
Commercial Roofing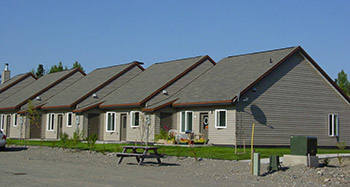 Commercial building maintenance and upkeep can be a costly and extensive task. Mitigate your responsibility by outfitting your building with commercial metal roofing in Alaska! Not only is metal roofing a resilient alternative to most other forms of roofing, it'll serve to enhance the aesthetic of your building and lend credence to its sustainability.
If you're looking for someone to provide you with metal roofing components that you can trust throughout the duration of your metal roofing installation, look no further than the leading metal roofing supplier in Alaska: Superior Products, Inc. We take pride in producing a vast range of commercial roofing materials, including, but not limited to:
18-24 gauge products;
Steel soffits;
Metal structural components;
Insulated steel panels.
We have the ability and experience to provide you with the right metal roofing solutions for your commercial roofing project. We also offer:
Detailed takeoffs
Complete shop drawings
Employee training and consulting
Design and product selections consulting
Steel roofing and siding contractor referrals
Serving all industries
With decades of experience behind us, you can trust Superior Products, Inc. to provide you with the precise products you need, regardless of your building's purpose. In fact, we've worked within a wide range of industries and can provide you with tailored products that support your specific building and purpose, including agricultural, retail, industrial and beyond.
Get roofing products today
Whether you're remodeling or building a new structure, consult with us in Alaska and the lower 48 states. As the premier supplier in Alaska, we're ready to work with you to ensure you're getting the products you need.
Email us at [email protected] or contact us today at 907-345-3323 for more information or to consult with one of our friendly professionals about your project's specific demands.
---