October 25, 2023 4:30 pm
Leave your thoughts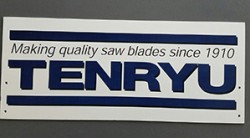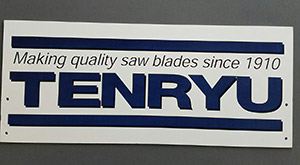 Reliable and precise tools are always essential to achieve the desired results for any project. One such tool that stands out is the TENRYU saw blade. Renowned for its exceptional build quality, dependability, and unmatched precision, TENRYU has become a go-to brand for both amateurs and professionals alike. In this blog post, we will delve into the features and benefits of TENRYU saw blades that make them a truly outstanding choice for any project.
1. Introducing TENRYU Saw Blades
TENRYU is a Japanese company with a long-standing reputation for producing high-quality saw blades. With over a century of experience, they have perfected the art of creating durable and precise cutting tools. Their commitment to innovation and superior craftsmanship is evident in every blade they produce, making them a trusted brand worldwide.
2. Unparalleled Precision
One of the standout features of TENRYU saw blades is their unrivaled precision. Each blade is engineered with precision-ground teeth that guarantee clean, smooth cuts, whether you're working with hardwood, softwood, or even exotic materials. The ultra-sharp teeth ensure that each cut is clean and accurate, leaving no room for splintering or tear-out.
3. Superior Build Quality
TENRYU saw blades are crafted using the finest materials and manufacturing techniques. The blades are made from premium-grade steel, which provides excellent durability and longevity. Additionally, the teeth are meticulously brazed to the blade body, ensuring rock-solid stability and preventing any tooth loss during operation. This superior build quality ensures that each blade can withstand the rigors of heavy-duty use without compromising on performance.
4. Versatility for Various Applications
Whether you're tackling a simple DIY project or working on a complex masterpiece, TENRYU has a blade for you. Their extensive range caters to a wide array of applications, including rip cuts, crosscuts, miter cuts, and bevel cuts. With different tooth configurations available, you can choose the ideal blade for your specific project requirements.
5. Minimal Vibrations and Noise
Another area where TENRYU excels is in reducing vibrations and noise during operation. The blades are designed with precision-engineered expansion slots that minimize heat buildup and prevent warping or distorting. This not only ensures a quieter and smoother cutting experience but also enhances overall safety in the workshop.
6. Longevity and Blade Life
Investing in a TENRYU saw blade guarantees longevity and extended blade life. The exceptional build quality, combined with the use of high-quality materials, prevents premature wear and tear. With proper maintenance and care, a TENRYU blade can last much longer than other alternatives, saving you both time and money in the long run.
7. Comprehensive Range of Blade Sizes
Whether you're working on a small-scale project or tackling larger tasks, TENRYU has a diverse range of blade sizes to meet your needs. From compact handheld circular saw blades to larger table saw blades, their selection ensures that you'll find the perfect fit for your specific cutting requirements.
8. Safety Features
TENRYU understands the importance of safety in every endeavor. Thus, their blades are designed with safety features like anti-kickback shoulders and expansion slots to prevent dangerous kickbacks and promote safer operation. These thoughtful additions further enhance the user's confidence and peace of mind while using their blades.
9. Recognized by Professionals Worldwide
TENRYU is a trusted brand among professionals worldwide. Their blades have gained recognition in the industry for their outstanding performance, precision, and durability. The fact that countless professionals rely on TENRYU saw blades is a testament to their quality and dependability.
10. Conclusion
When it comes to selecting a reliable and precise saw blade, TENRYU should be at the top of your list. With their unparalleled precision, superior build quality, versatility, and extensive range of sizes, these blades provide the craftsmanship and results that all professionals demand. Whether you're a novice or a seasoned professional, investing in a TENRYU saw blade guarantees exceptional performance and peace of mind in every project.
Got Questions? Let Us Help!
Superior Products, Inc. has supplied thousands of commercial and residential metal roofing and siding projects throughout Alaska and areas in the lower 48 states. We provide concealed or exposed fasteners, metal insulated roof and wall panels, metal soffits, fascia panels and full wrap flashes, snow control products, metal shingles, and much much more. Call us today for immediate service.
Categorised in: Tenryu Saw Blades
This post was written by admin